ICASA 2019 PRESS CONFERENCE AT IAS 2019, MEXICO
admin
The Society for AIDS in Africa (SAA), organisers of International Conference on AIDS & STI's in Africa (ICASA) held a press conference at the just-ended International AIDS Society (IAS) conference 2019 in Mexico City, Mexico.
The press conference provided an update on the progress in preparation towards ICASA 2019 from the Government of Rwanda where all logistics are in place to welcome over 10,000 delegates.
The panel who addressed participants at the press conference was made up of (From right to left), Dr. Namunda Chintu, SAA treasurer Mr. Luc Armand Bodea, The Coordinator for Society for AIDS in Africa (SAA) and ICASA Director, Dr. Samantha Gateretse, Marketing Manager, Rwanda Convention Bureau and Mr. Aziel Gangerdine, Director of Communications, HIV Vaccines Trials Network (HVTN)
Updates from the Society for AIDS in Africa; the ICASA Secretariat, showed that the ICASA programme is 80% complete with all plenary speakers confirmed, including the Head of State of Rwanda, His Excellency Paul Kagame, who will address the topic " Africa Heads of state towards AIDS Free Africa: What does it take". The panel informed the audience that abstract submission will close on 30th July 2019 and also have a glance of the trend of HIV, TB, Hepatitis and Malaria in Africa that will be addressed by global experts at the upcoming ICASA 2019 at the Kigali Convention Centre in Rwanda from 2nd to 7th December 2019.
The IAS conference in Mexico also provided an opportunity for participants to register for the upcoming ICASA conference as ICASA further builds on the scientific and social aspects of HIV and morbidities discussed at the IAS 2019.
For more information go to www.icasa2019rwanda.org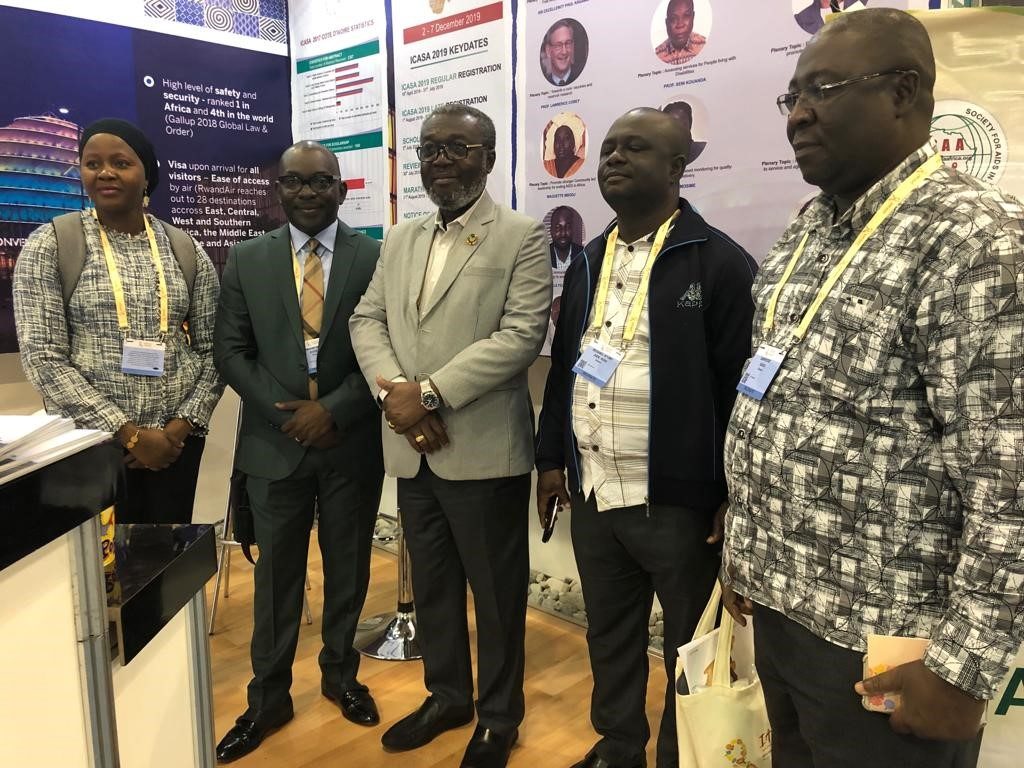 At the IAS conference in Mexico, the Director-General of Ghana Health Service Dr. Anthony Nsiah- Asare, visited the SAA booth with his team. He is seen having a chat with the Director of ICASA, Mr. Luc Armand Bodea, on PrEP and how to prevent new HIV infections among youth. We look